REGISTER METHOD
STEP 1 : Login to your account. For first time user, please click on "REGISTER" at top right corner of Home webpage, then fill up the detail.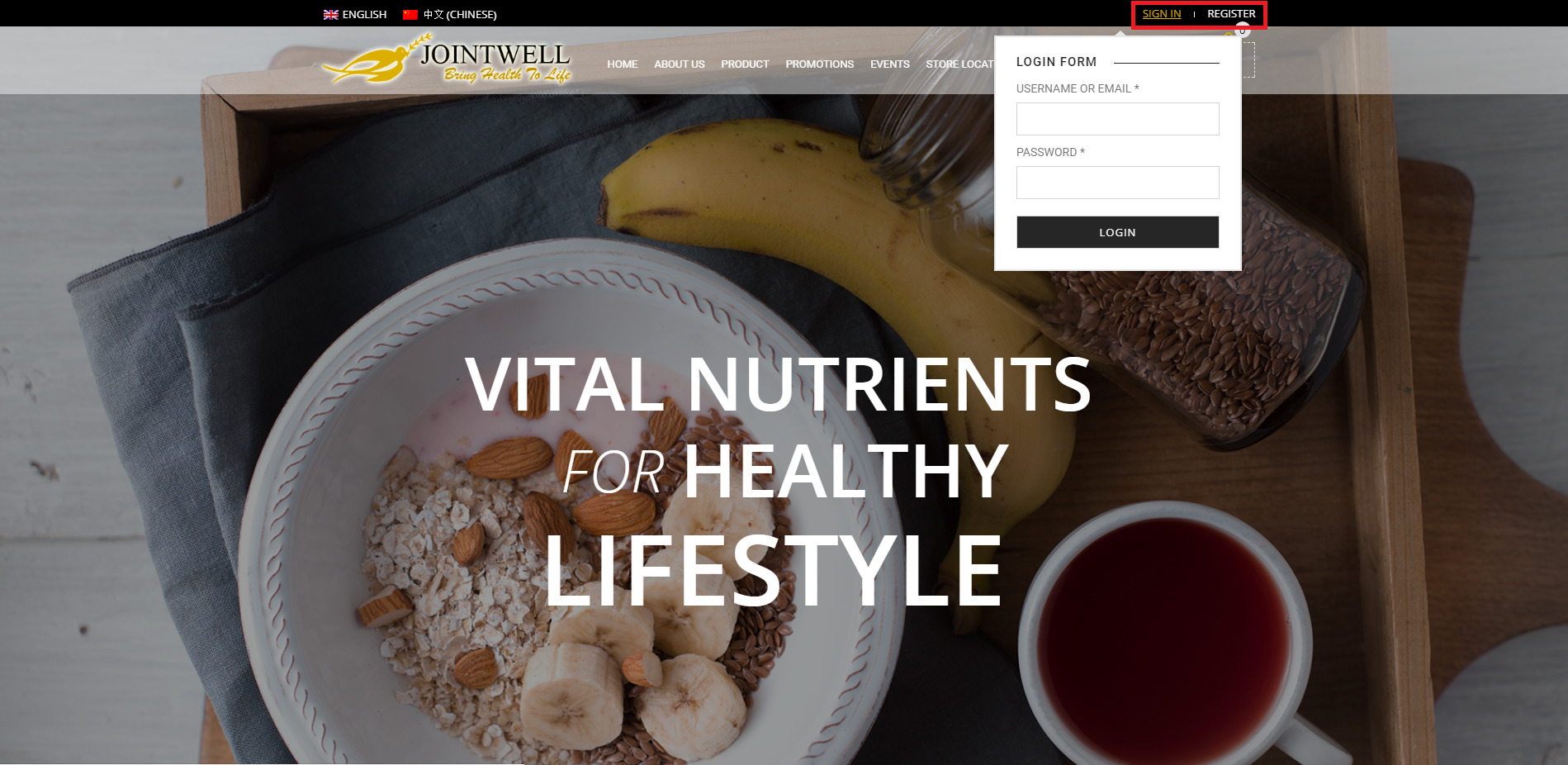 STEP 2 : Select the product you would like to purchase from our product categories.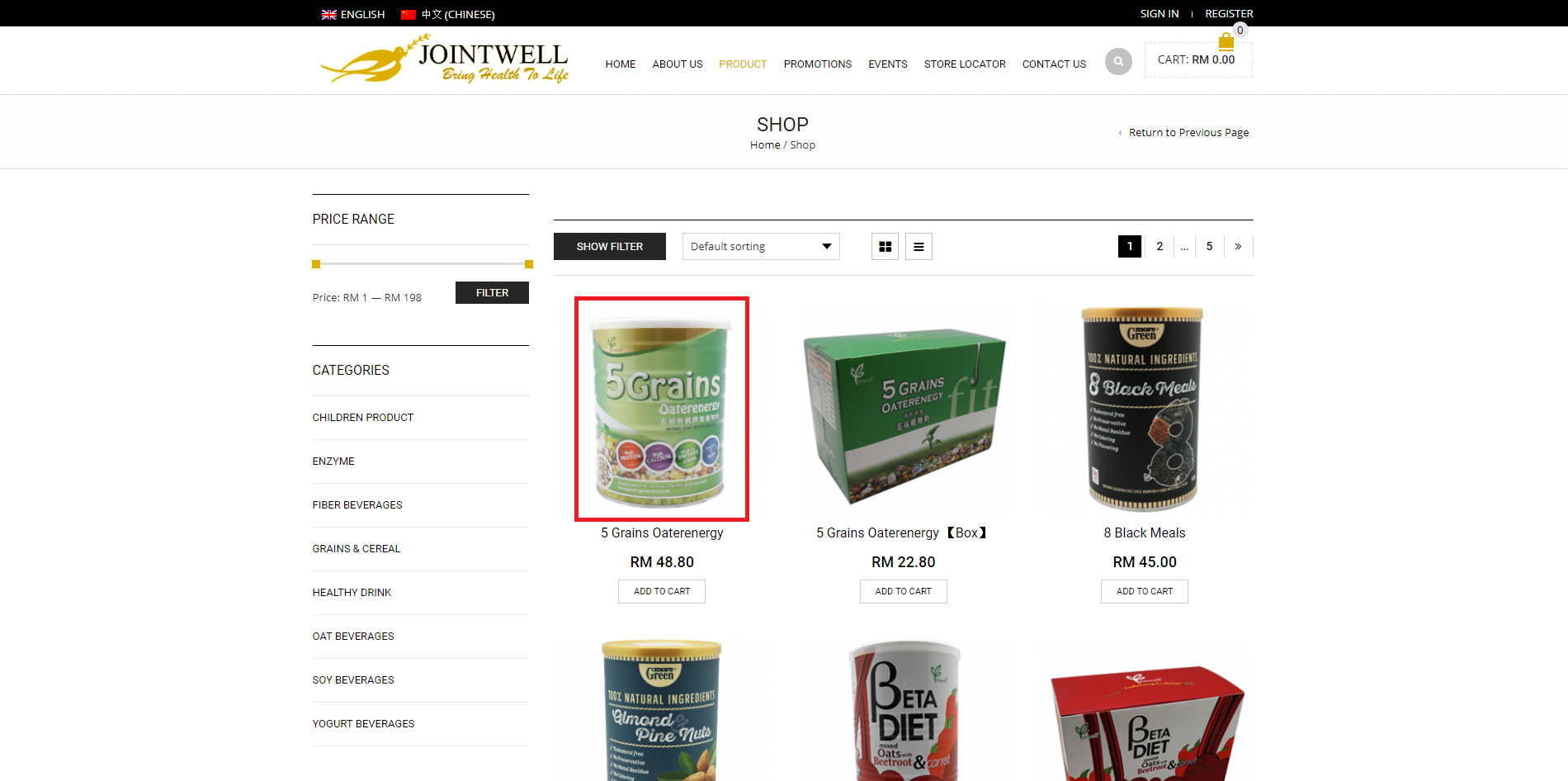 STEP 3 : Select the quantity available of the product you would like to purchase and then click "ADD TO CART".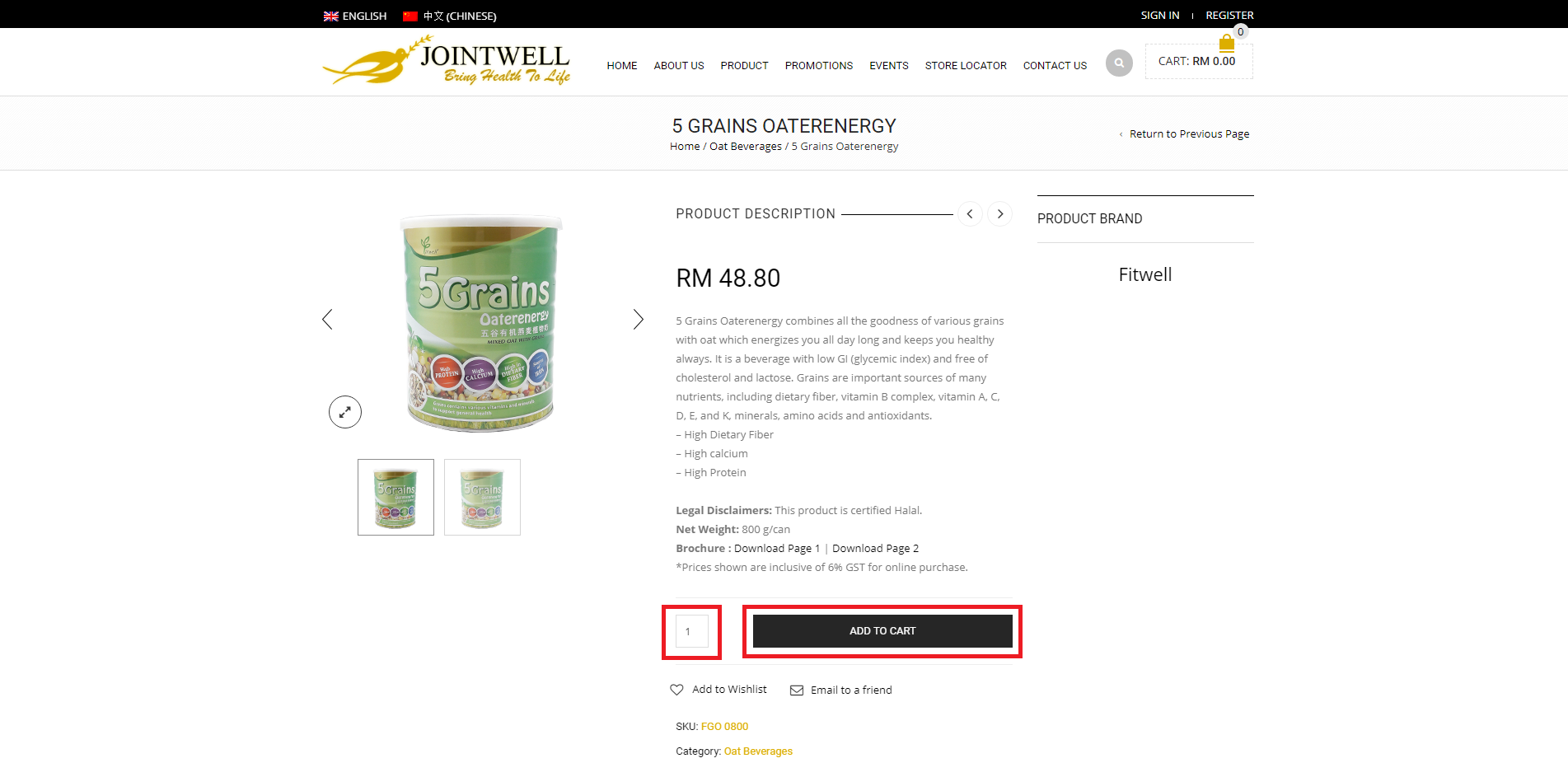 STEP 4 : After an item has been added to your bag, you can choose to continue shopping or proceed to "CHECKOUT".
STEP 5 : Check your ordered product and quality are correct placed.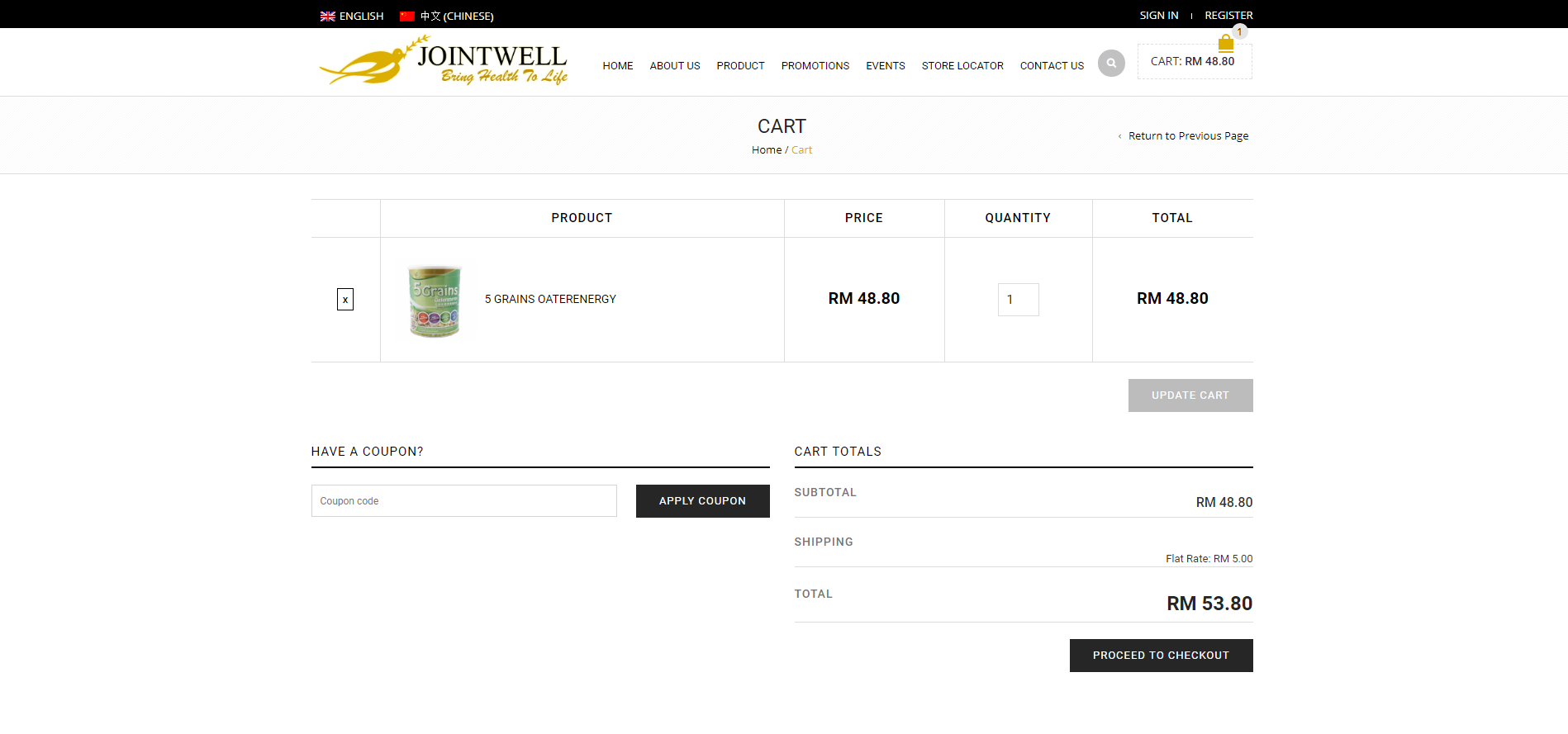 STEP 6 : Fill in and confirm your delivery address details.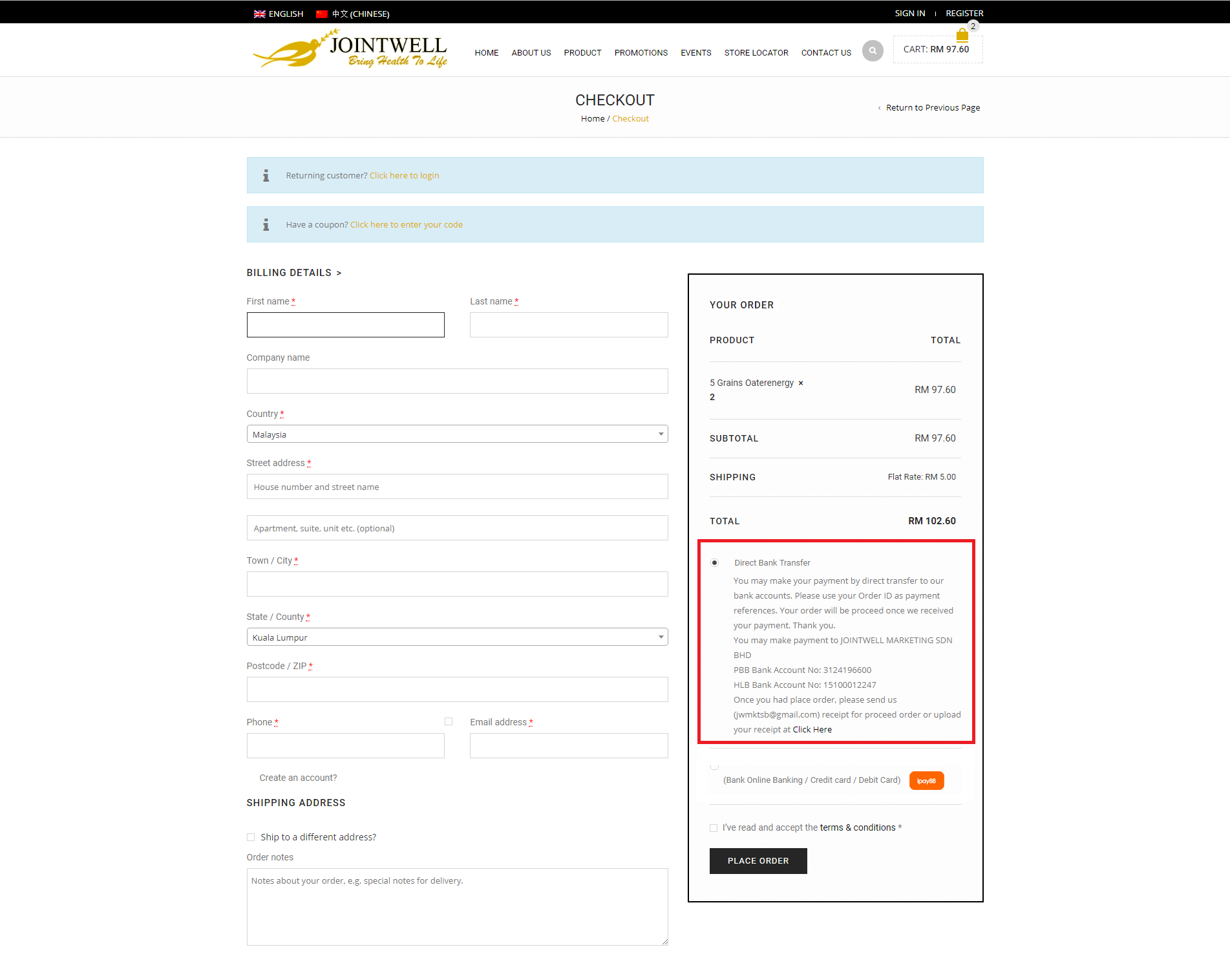 STEP 7 : Select your preferred payment method. Remember to read our Term & conditions. Finally click "PLACE ORDER".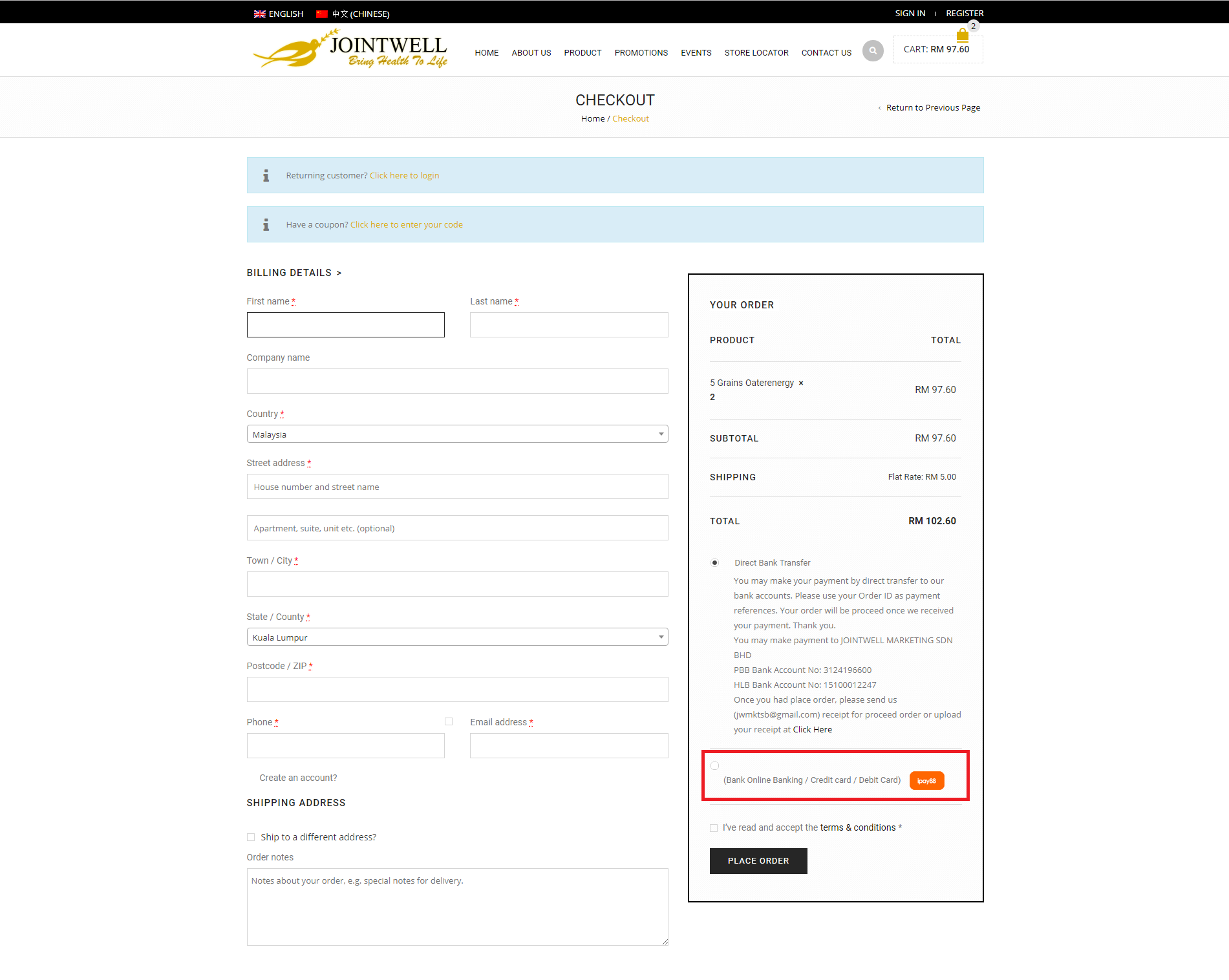 Direct Bank Transfer
You may make your payment by direct transfer to our bank accounts. Please use your Order ID as payment references. Your order will be proceeded once we received your payment. Thank you.
You may make payment to JOINTWELL MARKETING SDN BHD
PBB Bank Account No: 3124196600
HLB Bank Account No: 15100012247
Once you had place order, please send us (jwmktsb@gmail.com) receipt for proceed order.
Internet Banking/ Credit Card/ Debit Card
This payment method will lead you to the iPay88 Payment Gateway. Please fill in all the necessary details and click "PROCEED" to complete payment.
STEP 9 : After payment, a confirmation email and payment invoice will be sent to your email address for reference.