DIWALI SWEET BALL-LADDU RECIPE
Nariyal Laddu is a traditional Diwali sweet balls. It is quick and easy to make at home.
Ingredients:
1.5 cups desiccated coconut powder (unsweetened)
⅔ cup regular sugar or raw sugar
½ cup water
½ teaspoon cardamom powder or 3 to 4 green cardamoms
Method:
1. Mix ⅔ cup sugar with ½ cup water and dissolve it with a spoon. If there are impurities than strain the sugar solution. Keep the sugar solution on stove-top and on a low heat simmer the solution.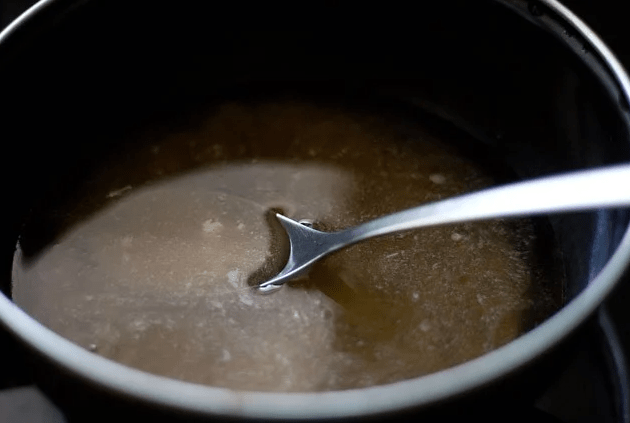 2. The solution will start to thicken and continue to cook till you get the one thread consistency in the sugar syrup.
This takes some minutes. This is a very hot syrup, so when checking for one thread consistency, cool the syrup in a spoon and then check.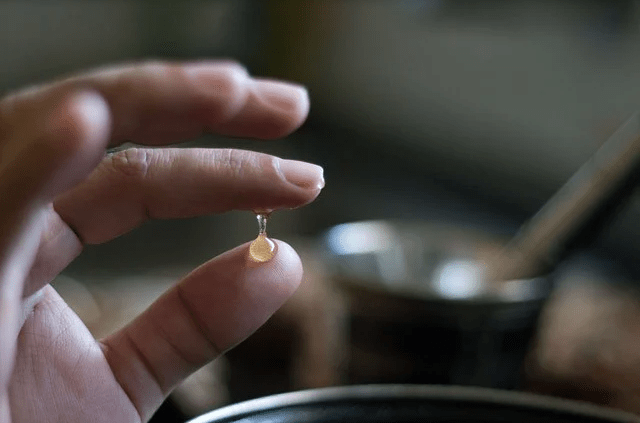 3. After you get the one thread consistency in the syrup, switch off the heat. Add 1.5 cups unsweetened desiccated coconut powder. Also add ½ teaspoon of cardamom powder.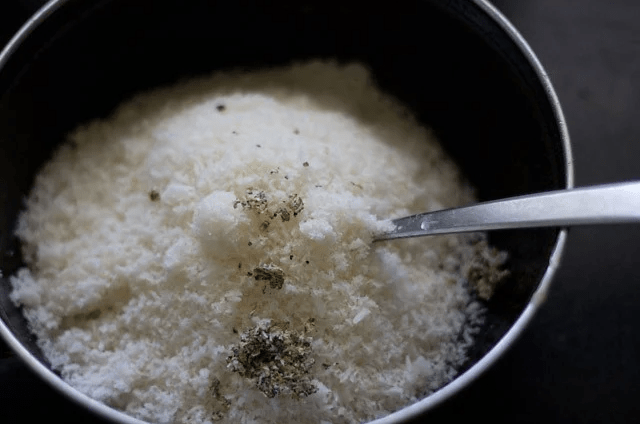 4. Be quick enough to stir the whole mixture well.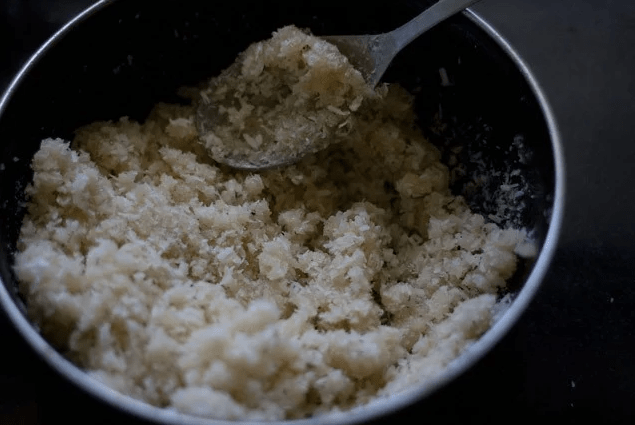 5. Make small balls from the mixture. You can spread some coconut oil or ghee in your palms before making these laddu. If the heat is too much too handle, wait for a few seconds till you are comfortable making the nariyal ke laddu.
The mixture should be hot or warm while shaping. If the mixture becomes cold, then making the coconut laddu is impossible.
If this happens then return the pan or bowl on the the stove-top and slightly warm the mixture and continue to make the coconut laddu. Sprinkle some drops of water or milk if the mixture looks too dry.
6. Use up the entire coconut mixture in making neat round balls. Serve the nariyal ke laddu to your family or as naivedyam or bhog if made for your deity.