Gorgon, Lotus Seed and Snow Fungus Dessert
Snow fungus/ tremella mushroom, also known as beauty mushroom, helps to keep skin moisture and reduce pigmentation on the face to improve overall skin health. In addition, snow fungus has been used in traditional Chinese medicine to nourish the lungs, stomach and kidney.
Gorgon also is a Chinese medicine which can strengthen the spleen and kidney and treat for chronic diarrhea and frequent urination.
Lotus seed contains neferine, an active ingredient which can clear heat, detoxify, nourish the mind, calm the nerves and strengthen the kidneys. It is great for people who are weak, anxiety, insomnia and nightmare.
This recipe combines snow fungus, gorgon and lotus seed with red dates are good for spleen, kidneys, lungs and clear heat effects. It is a healthy, soothing and refreshing dessert and suitable for the whole family!
Ingredients:
5g White Fungus
30g Gorgon
30 Lotus seeds
A few Red Dates
A little Honey
5 servings
Methods: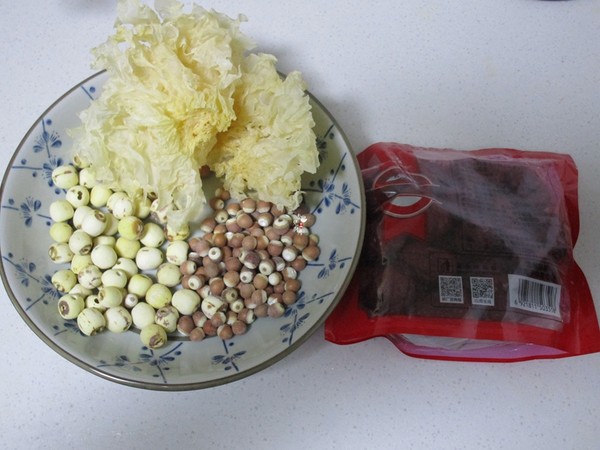 1. Prepare all the ingredients, choose the white fungus with natural white color, neat flowers, round canopy, no stalks, no impurities and no spots.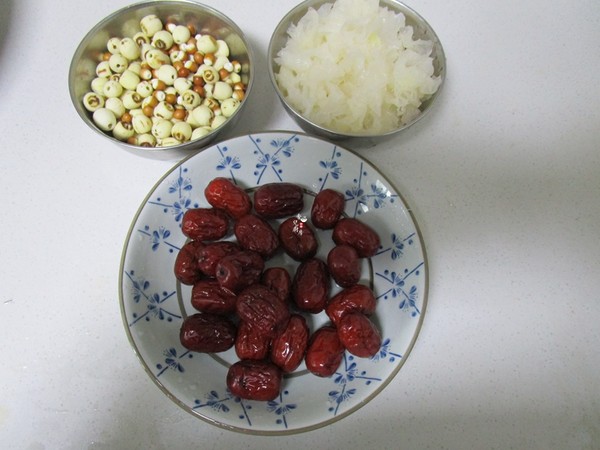 2. Sock the white fungus in clean water, soak the gorgon three hours in advance, soak the lotus seeds half an hour in advance. Wash the soaked white fungus, gorgon, lotus seeds and red dates.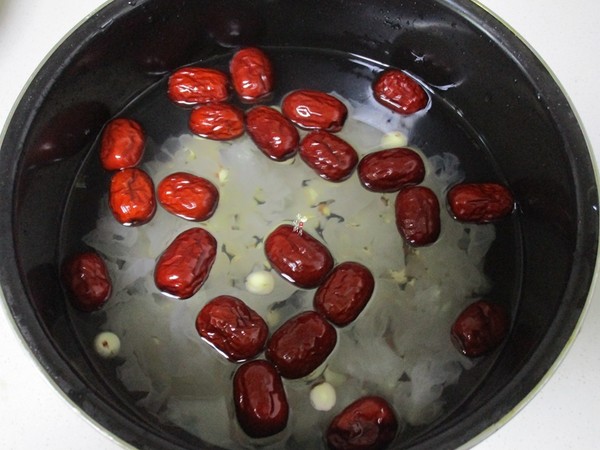 3. Pour all the ingredients into the electric pressure cooker and then add clean water. The amount of water is about two over three of the ingredients.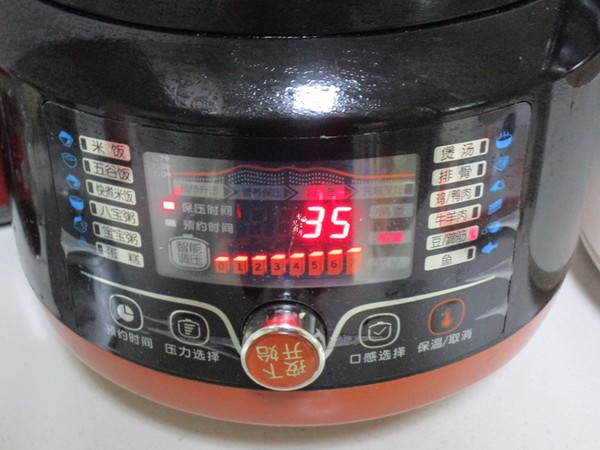 4. Using a pressure cooker to cook for about 35 minutes.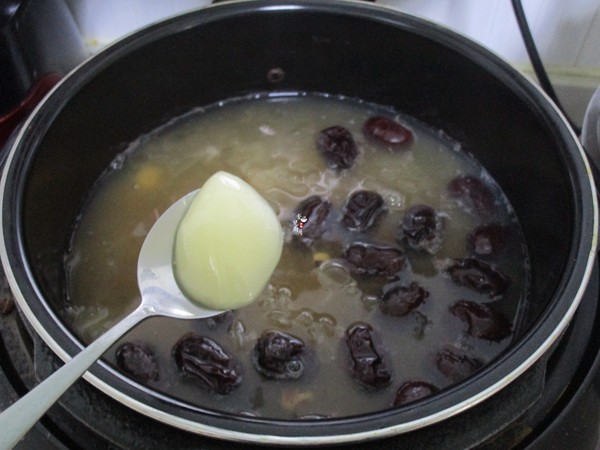 5. After 35 minutes, turn off the heat and then add some honey.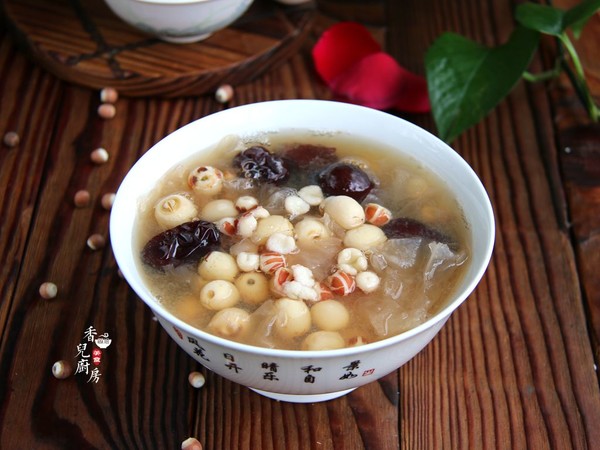 6. Enjoy and can be served in hot or cold.
Tip:
• Honey also can be replaced by rock sugar. The rock sugar should be add in step 1 together with the other ingredients.
Reference:
美食杰。芡实莲子银耳羹。Viewed on: 24 September 2021, from<https://www.meishij.net/zuofa/qianshilianziyinergeng_1.html>.